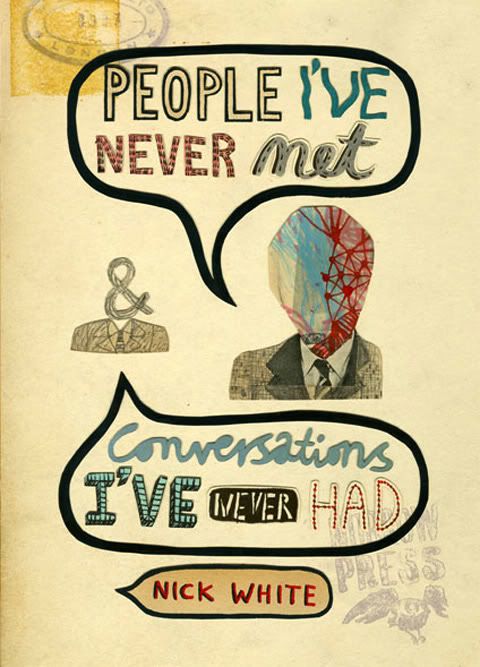 Holy Moly!
'People I've never met and Conversations I've never had'
is the name of my first published book and my debut solo show.
The book is a 32 page hardback monograph featuring all new work and is published by the great people at
Nobrow
. The guys have done a great job putting it together and I'm real excited for people to see it. You will be able to buy it at their website very soon and at....
The Private view / launch on Thursday the 17th September at
Concrete Hermit
(5a Club Row, London, E1 6JX) from 6.30pm - 9pm.
To run alongside the launch of the book I will be exhibiting the original artworks from the book, a number of Limited edition screenprints / posters and several hundred heads. The show will be on from Wednesday 9th September to Saturday the 19th September.
I just finished putting up the show and am pretty darn pleased with the result. I'll post some pictures soon. I was helped out with the install by the Gent that is
Sam Bevington
who has been interning at Nobrow. He was indeed a great help as i'm pretty sure I would still be sticking Heads to the wall now.
As you can see the Launch / private view is quite a bit after the day the show opens, this is because the books are only being sent over from Belgium this coming weekend. Therefore the book will not be in the gallery / shop until at least Tuesday the 15th Sept. Fingers crossed sooner!
See you at the Launch I'll be the one smiling lots and posing next to the pictures and making sure no ones knocks anything over.
Below are some sneaky peeks at the inside of the book.